Holiday in Slovakia | 4seasons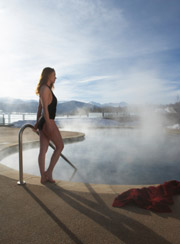 Would you like to relax and at the same time get to know the beautiful nature and rich culture in Slovakia? The holiday in Slovakia is wonderful! You will see the country few of your friends, relatives and colleagues have ever visited.
You can play golf on one of Slovakia's many courses.
Slovakia is known for its mineral and thermal springs. You can enjoy your holiday in Slovakia in any of the dozens of spa resorts, aquaparks and wellness centres.
Get to know Slovakia's rivers and lakes, full of fresh water fish.
If you are a passionate hunter come to Slovakia, where you will find untouched nature in the middle of a civilized world.



Let us surprise you with our unique ideas! We are specialist in organising your holiday in Slovakia!