Holiday in Slovakia | Spa & Wellness | 4seasons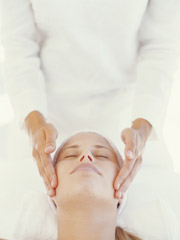 Slovakia offers a wide choice of places where you can come for relaxation, regeneration and healing treatment. 4seasons offers programmes specifically designed to your wishes, whether it is a healing treatment stay or a relaxation holiday. A wide selection of spa resorts and wellness centres enable you to choose e.g. slimming programmes, refreshment programmes, anti-allergic breathing programmes, beauty and vitality programmes. They all will help you release tension, exhaustion and stress, and achieve mental and physical harmony.





Piestany spa resort – a world-known spa town with 200-year history offering unique natural thermal springs coming out of 2,000 metres. It is an ideal place to come for curative and rehabilitation treatments, but also for relaxation and beauty programmes. The spa is exceptional for its suphuric mud, effective in treating rheumatic and motor diseases. This programme, combined with the use of natural mineral water, curative gases and other effective medical methods, provides you with the perfect opportunity to recuperate and improve your health in the pleasant, stress-free environment of the Spa island.

Trencianske Teplice is another internationally recognized spa centre lying in a picturesque valley surrounded by woods. This way it has preserved its spa character. The romantic town full of parks offers its guests tranquility and excellent conditions for recovery and relaxation. In addition to the curative sulphuric water, remedial rehabilitation and physiotherapy methods are also used.

The magnificent alpine mountain range of the High Tatras National Park presents a great place to spend an active holiday (e.g. hiking, skiing) or to choose one of the many curative programmes in the Strbske Pleso spa resort. The natural climatic spa is located at 1,350 metres above sea level. The treatment of chronic respiratory diseases in this resort dates back more than one hundred years. Over 2,000 hours a year of sunshine contributes to the very important bioclimatic factors of the spa.

The spa town of Rajecke Teplice is surrounded by coniferous forests offering a panorama of the magnificent Mala Fatra mountain range with its unique dolomite limestone rock formations . Besides warm thermal springs with tremendous healing effects, the resort includes the most up to date diagnostic and therapeutic facilities. Visitors have also possibilities for active relaxation, regeneration and reconditioning exercise. The surroundings of the spa are ideal for walking and hiking.